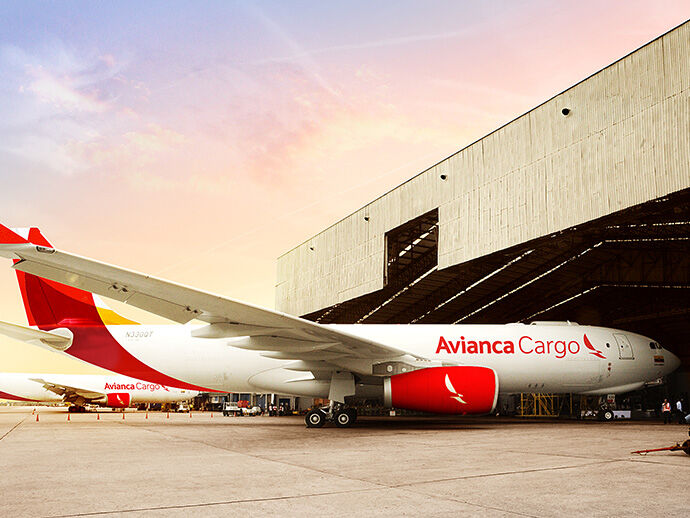 Global Crossing Airlines Announces Wet Lease of First A321 Cargo Aircraft to Avianca
Global Crossing Airlines, Inc. Group recently announced the signing of a multi-year charter agreement for its first Airbus A321 passenger-cargo (P2F) aircraft entering service with a subsidiary of Avianca Cargo ("Avianca") for supporting its North American and Latin American freight programs.
The aircraft, which marks the start of the Company's XCargo™ division, is the first of thirteen (13) firm agreements with lessors, as well as seven (7) additional commitments to acquire and convert Airbus A321s in its P2F program . GlobalX intends to market all of these future converted aircraft between October 2022 and the end of calendar year 2024. The terms of the agreement allow Avianca Cargo to wet lease or charter up to four additional freighters from GlobalX over the next five years. The aircraft will be the first A321 Freighter operated by an American airline.
"We are extremely honored to operate our first Avianca Cargo aircraft for Avianca, one of the big names in aviation. The A321 P2F is an excellent addition to Avianca Cargo's aircraft fleet, providing it with the flexibility to offer cargo services to smaller markets, and to feed Avianca's A330 fleet at the airline's major hubs," said Ed Wegel, President and CEO of GlobalX.
"This partnership will allow us to offer in the short and medium term more capacity to our customers from 2022, with a clear objective to meet their needs. Thanks to this, we will expand our capacity in specific markets, offering more options and products," said Gabriel Oliva, CEO of Avianca Cargo.
The A321 P2F has a capacity of 14 containers on the upper deck and 10 containers on the lower deck, fifty-five percent (55%) more containerized volume than the Boeing 737-800 freighter and fourteen for one hundred (14%) more containerized volume than the Boeing 757. -200 freighter. In addition, its fuel consumption is estimated to be nineteen percent (19%) lower than that of the Boeing 757-200 freighter. The aircraft's capacity and fuel economy are poised to position the A321 freighter as the dominant player in the narrow-body freighter market.
GlobalX is a US national flag 121 and additional airline operating Airbus A320 family aircraft. GlobalX flies as an ACMI passenger and charter airline serving the United States, Caribbean and Latin American markets. In 2022, GlobalX will enter ACMI freighter service flying the A321 freighter, subject to DOT and FAA approvals.
Meanwhile, Avianca Cargo is a leader in the region in cargo movement and the main in several markets across the Americas. Serving over 50 destinations with a cargo fleet of Airbus 330 cargo aircraft, in addition to belly operations in over 100 Avianca passenger aircraft. In 2021, Avianca Cargo transported more than 770,000 tonnes in all of its operating markets.