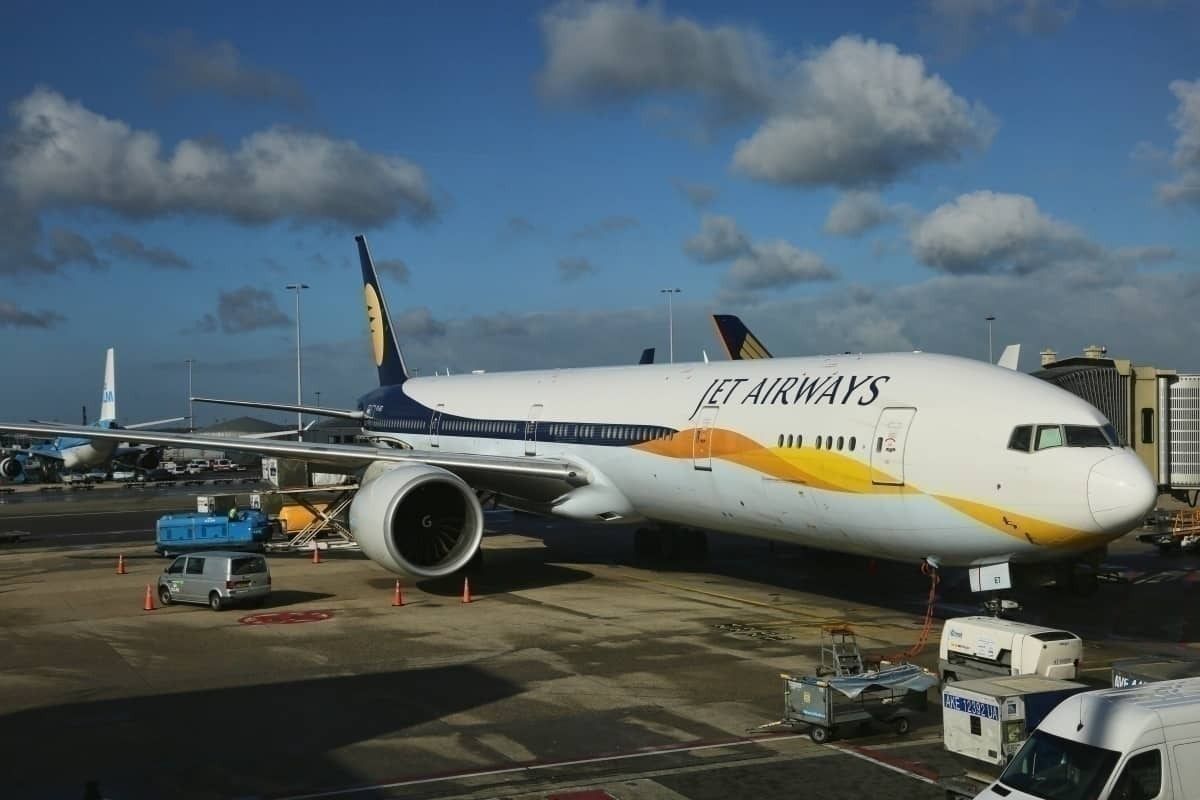 What types of aircraft has Jet Airways of India flown?
Before discussing the type of aircraft that Jet Airways used, let's first look at the history of the airline and its current status. First operating as an air taxi service in 1992, India's Jet Airways became an airline on January 14, 1995, entering into a marketing agreement with KLM Royal Dutch Airlines the same year.
A year later, Jet Airways placed an order with Boeing for four 737-400s and six 737-800s. Between 1996 and 1997, Jet Airways carried 2.4 million passengers and had a market share of 20%, the second highest for an Indian airline after state-owned Indian Airlines. Now operating with a fleet of 12 Boeing 737s, Jet Airways served 23 domestic destinations with 83 daily flights from its bases at the following airports:
Chhatrapati Shivaji Maharaj International Airport (BOM)
Indira Gandhi International Airport (DEL)
Kempegowda International Airport (BLR)
Netaji Subhas Chandra Bose International Airport (CCU)
In 2001, Jet Airways owned 30 aircraft
In the summer of 1999, while at the Paris Air Show, Jet Airways announced that it had placed a $550 million order with Boeing for ten 737-800s. By 2001, the airline's fleet had grown to 30 aircraft and Jet Airways now served 37 domestic destinations in India. Like many airlines around the world, the 2001-2002 financial year was marked by the September 11 terrorist attacks in the United States, causing Jet Airways' first-ever annual loss.
In 2003, the Indian government allowed private airlines to operate international flights to neighboring Southeast Asian countries. In March 2004, Jet Airways conducted its first international flight from Chennai International Airport (MAA) to Bandaranaike International Airport (CMB) in Colombo, Sri Lanka. In 2005, Jet Airways expanded further with long-haul flights to London using Airbus A340-300s which it sub-leased from South African Airways.
Etihad buys 24% stake in Jet Airways
By the third quarter of 2010, Jet Airways had become India's largest airline with a market share of 22.6%. Three years later, Jet Airways sold a 24% stake in the airline to Abu Dhabi's Etihad for $379 million and almost immediately began a price war with Spicejet and IndiGo.
In November 2018, Jet Airways announced it was struggling financially, and by 2019 a quarter of the airline's fleet was grounded due to unpaid leases. On June 17, 2019, Jet Airways went bankrupt. Following a successful bid from entrepreneur Murari Lal Jalan and asset management company Kalrock Jet Airways plans to resume flying in the third quarter of 2022 with a fleet of six aircraft.
Jet Airways historic fleet
According to the Aviation Data and Statistics website, the historic Jet Airways ch-aviation fleet included the following aircraft:
12 Airbus A330-200
4 Airbus A330-300
3 Airbus A340-300
23 ATR72-500
3 ATR72-600
13 Boeing 737-400s
3 Boeing 737-500
16 Boeing 737-700s
5 Boeing 737-8s
81 Boeing 737-800
1 Boeing 737-900
4 Boeing 737-900ERs
10 Boeing 777-300ERs
Of these planes, the only planes the jet airlines still have in their fleet are two Airbus A330-200s, two Boeing 737-800s and one Boeing 737-900. All five aircraft are listed as being in storage.
Cool: Inside a refurbished Boeing 767 VIP
Read more
About the Author