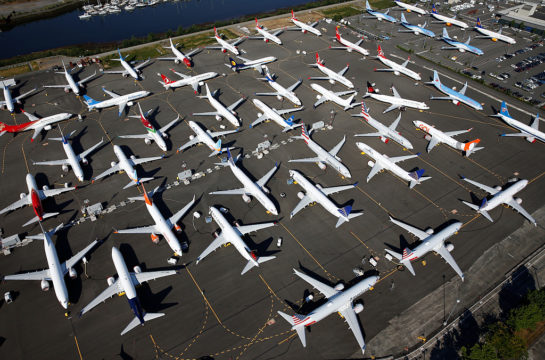 VVIP Aircraft Parking Limited for the G20
The Indonesian Ministry of Transport issued a circular note (Number 12 of 2022) concerning air operations at Bali Ngurah Rai Airport during the G20 Summit in mid-November 2022. The Minister's instructions relate to flight arrivals and departures.
Acting Civil Aviation Director Nur Isnin Istiartono revealed the memorandum in Jakarta on Saturday, November 05, 2022.
As reported by Antara State News Agencythe Minister of Transport Budi Karya Sumadi asked all government agencies to cooperate to ensure the smooth and efficient movement of commercial and VIP flight movements, which will operate at peak levels during the G20 from November 12-18, 2022. Among the stipulations imposed by the Ministry of transportation are that commercial flights are not allowed to park their aircraft overnight, and flight operations will be restricted from November 13 to November 17, 2022. These restrictions are imposed to facilitate the management of VIP flights in connection with the Summit.
In the meantime, the ministry has designated 11 airports that will operate 24 hours a day during the Summit to provide parking and tarmac space for foreign planes heading to Bali for the G20:
Zainuddin Abdul Madjid Airport – Lombok NTB
Juanda Airport – Surabaya, East Java
Sultan Hasanuddin Airport – Makassar, South Sulawesi
Syamsuddin Noor Airport – Banjarmasin, South Kalimantan
Yogyakarta International Airport – Kulon Progo, Central Java
Sultan Aji Muhammad Sulaiman – Sepinggan (Balikpapan), East Kalimantan
General Ahmad Yani Airport – Semarang, Central Java
Adi Soemarmo Airport – Solo, Central Java
Soekarmo-Hatta–Tangerang Airport (Jakarta)
Banyuwangi International Airport – Banyuwangi, East Java
Halim Perdana Kusuma Airport – East Jakarta
All airports named above would be prepared and used for parking VVIP aircraft under the G20. State Heads of Delegation are expected to disembark in Bali before their aircraft are repositioned for overnight storage until their Head of Delegation leaves Bali at the end of the G20.
Istiartono warned travelers arriving and departing from Bali during the November 12-18 period to expect delays and altered flight schedules by staying in close contact with their air carrier to be informed of any schedule changes. .
Related Articles
G20 delegate exempted from Visa payment
DPS Immigration scolded by Dir. General
The president wants to shake up immigration
Disclaimer: Public mobility limits for the G20
Working and studying from home in Bali during the G20?
The G20 Gala Cultural Dinner will take place at GWK
8 hotels in Nusa Dua declared safe for the G20