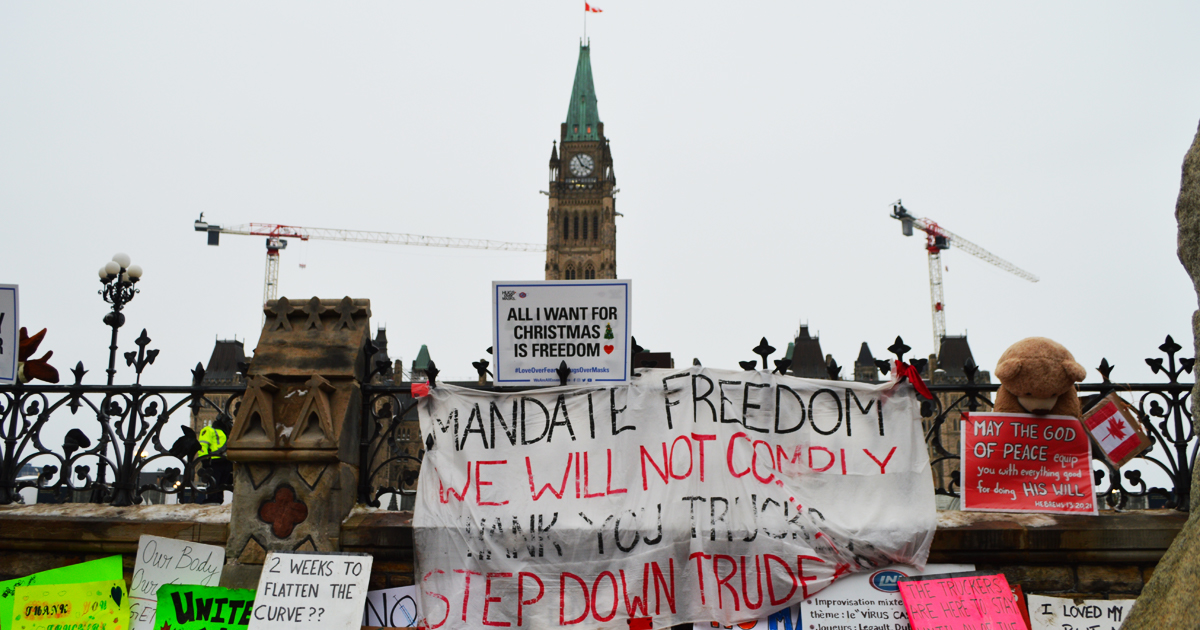 The military flew surveillance planes over the convoy, contrary to orders
The Canadian military flew surveillance planes over the Freedom Convoy protests in Ottawa last February, circumventing an official directive that it should not do so.
A Jan. 27 directive from the Department of National Defense (DND) stated that Canadian Armed Forces equipment and personnel were to avoid the protest and that Royal Canadian Air Force (RCAF) aircraft were not to fly into the airspace directly above the demonstrations.
In an apparent effort to circumvent the rules, military leaders reportedly used a private defense contractor's military aircraft to conduct operations.
"Amplifications provided by the RCAF through this directive did not apply to these training activities, which were contracted outside of the RCAF," the National Defense spokesperson said. , Dan Le Bouthillier.
"(The directive) was issued to reduce the risk of generating a false perception of the activities, personnel and presence of the CAF (Canadian Armed Forces) associated with the national event at that time."
The soldiers flew in US-registered King Air aircraft on five occasions – January 28, January 29, February 3, February 10 and February 11.
According to Ottawa researcher Steffan Watkins, the plane took a flight path that could indicate that it was monitoring people on the ground.
Conservative MPs accused the Liberal government of effectively and illegally spying on Canadians.
"We know that a special forces surveillance flight took place," said Conservative MP Kerry-Lynne Findlay. "We know the government even let the health agency spy on Canadians' drinking habits during COVID."
"I have two questions: Who did this reconnaissance platform report to when gathering intelligence on Canadians, and what special police powers were given to the Canadian Armed Forces at this time? »
Liberal Defense Minister Anita Anand called Findlay's assumptions "misguided".
"I would like to reiterate that the assumptions underlying this question are flawed," Anand said. "Again, the Canadian Armed Forces flight was part of a training exercise. The exercise was planned before and was not linked to the presence of the demonstrators and the convoy. The opposition doesn't seem to appreciate or like this point, but it's the truth,"
Since the story broke, DND officials have apologized that the training exercise coincided with the protests.
"The Canadian Armed Forces regrets the timing when the CAF pre-planned training exercise flight was unrelated to the national event, but took place concurrently with it," said Le Buthillier.
We ask readers, like you, to make a contribution to support the factual and independent journalism of True North.
Unlike mainstream media, True North does not receive a government bailout. Instead, we depend on the generosity of Canadians like you.
How can a media be trusted to remain neutral and fair if it receives government assistance? We don't think they can.
That's why independent media in Canada is more important than ever. If you can, please make a tax-deductible donation to True North today. Thank you so much.