The Health Ministry recipient who shot down a Japanese plane over Guadalcanal
Joe Foss lived for 87 years, and he lived more of those 87 years than any other American in recent history. Not only was he a decorated war hero, having received the Medal of Honor, he was also the commissioner of the American Football League (AFL), the governor of South Dakota and the president of the National Rifle Association (NRA) .
Early life and education of Joe Foss
Joe Foss was born in April 1915 near Sioux Falls, South Dakota. Multiple events during his youth led him to pursue a career in aviation. At 12, he saw Charles Lindbergh on his tour with the Spirit of Saint Louis. Four years later, he and his father took to the air with Clyde Ice, a renowned aviator from South Dakota. This was followed years later by him watching a United States Marine Corps air team perform aerobatics in open-cockpit biplanes.
Foss attended the University of South Dakota, hoping to one day become a pilot. He met several students who had the same idea and they managed to convince the Civil Aeronautics Board to set up a program at the school. By the time he graduated, Foss had already racked up 100 hours on the air.
From 1939 to 1940, Foss served as a private with the 147th Field Artillery Regiment, Sioux Falls, South Dakota Army National Guard, after which he hitchhiked to Minnesota to enlist in Marine Corps Reserves. This allowed him to join the Naval Aviation Cadet Program.
Medal of Honor actions during World War II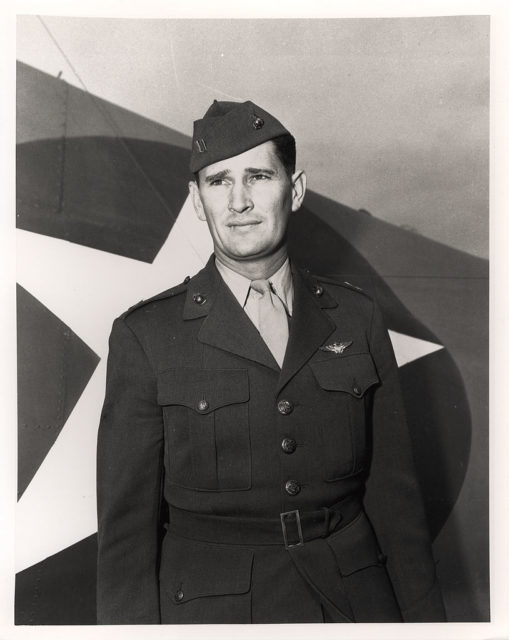 Joe Foss worked hard to become a fighter pilot, but at the start of America's involvement in World War II, the 27-year-old was deemed too old and sent to the Navy School of Photography for training in photographic reconnaissance. After his first tour, he was transferred to Marine Photographic Squadron 1 (VMO-1) at Naval Air Station North Island, San Diego.
However, he did not give up the fight and was eventually transferred to Marine Fighter Attack Squadron 121 (VMFA-121) in July 1942. Foss was quick to prove himself an elite pilot. Shipped off Guadalcanal as part of Operation Watchtower, he scored his first aerial victory against a Japanese-flown Mitsubishi A6M Zero on October 13, 1942 while flying a Grumman F4F Wildcat.
Leading a group of F4F pilots known as "Foss's Flying Circus", he and his men managed to shoot down 72 Japanese aircraft, 26 of which were to his credit. This led to him being dubbed the first American "ace of aces" of World War II. For his efforts during the Guadalcanal Campaign, Foss received the Medal of Honor from U.S. President Franklin D. Roosevelt in May 1943.
In February 1944, Foss returned to combat, this time with Marine Fighter Attack Squadron 115 (VMF-115). However, he saw less combat than his first tour of duty, which led him to accept a position as an operations and training officer at Marine Corps Air Station Santa Barbara, California.
Switch to politics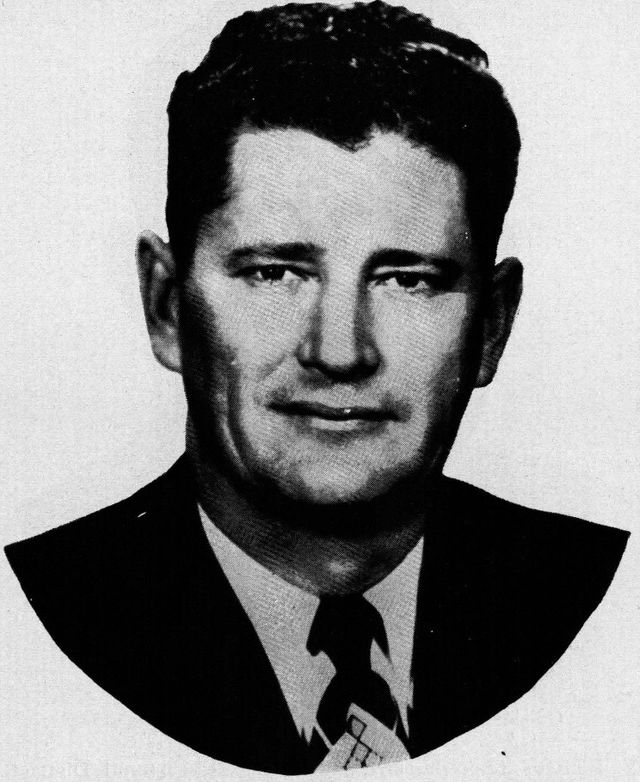 Upon returning from the war, Joe Foss served in the South Dakota Air National Guard as commander of the 175th Fighter-Interceptor Squadron. Not only was he instrumental in training the unit, but he also joined its North American P-51 Mustang Air Demonstration Team.
Foss was recalled to active duty during the Korean War, serving in the US Air Force as director of operations and training for Central Air Defense. After that, he retired with the rank of brigadier general.
After his military service, Foss turned to a political career. As a decorated war hero, he achieved early success and served two terms in the South Dakota Legislative Assembly, before becoming the state's youngest governor. However, his time as a politician ended in 1958, when he lost his bid for a seat in the United States House of Representatives.
Joe Foss was president of the National Rifle Association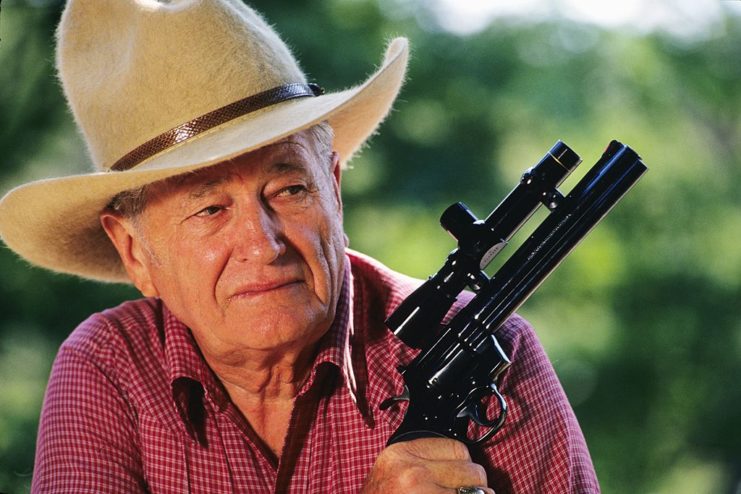 Joe Foss embarked on a career in television and business. From 1964 to 1967, the former pilot hosted The American sportsman on ABC, and from 1967 to 1974 hosted the series, Outdoorsman: Joe Foss. Before that, in 1959, he became the commissioner of the American Football League (AFL). During his time with the organization, the AFL competed with the National Football League (NFL), and the two merged shortly after his resignation.
In 1988, Foss became president of the National Rifle Association (NRA) and was re-elected the following year. During his time with the organization, he claimed to fight against the weakening of the rights of gun owners. In 1990, he made the cover of Time magazine holding a gun.
The Later Life and Legacy of Joe Foss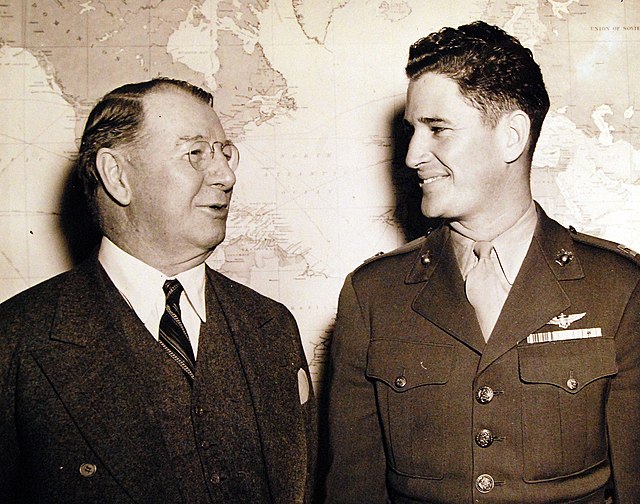 Joe Foss was deeply involved in a number of charitable causes. He was president of the National Society of Crippled Children and Adults (now known as Easterseals). He was inspired to do so by his daughter, who was born with cerebral palsy. Foss has also participated in Campus Crusade for Christ and other programs for disadvantaged youth.
The former pilot also created the Joe Foss Institute with his second wife, Didi. It focuses on educating young Americans about civics and the country's history, with the help of veterans and educators.
More about us: The rebel tanker who disobeyed orders and saved the lives of 65 American Rangers in Korea
As he grew up and served in South Dakota, Foss retired to Arizona. It was there that he died in 2003, at the age of 87. His funeral featured many important names, including John McCain, Charlton Heston and Tom Brokaw. Foss is buried in Arlington National Cemetery.