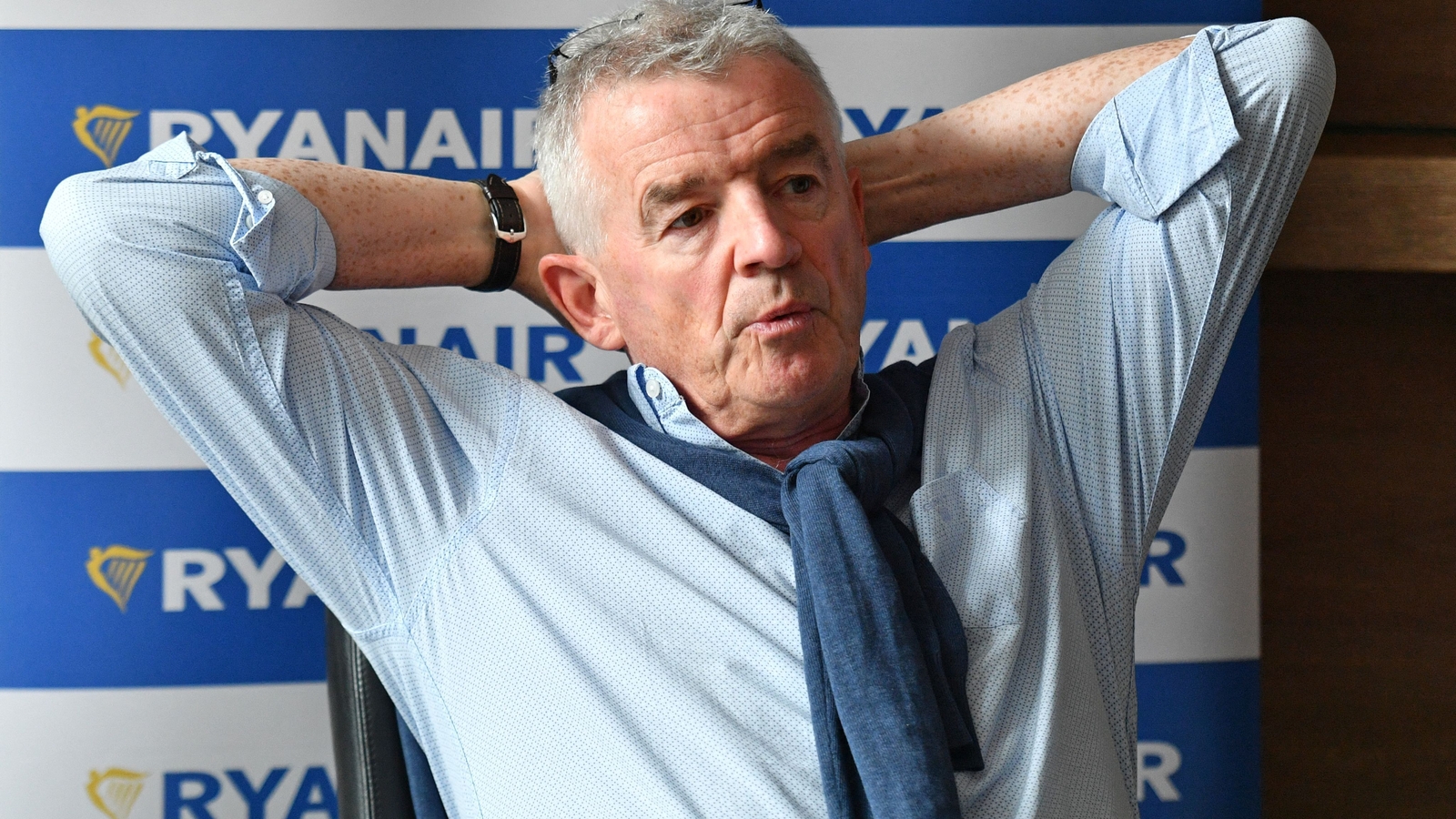 The era of cheap flights is not coming to an end
The era of cheap flights is not coming to an end, according to Ryanair Group CEO Michael O'Leary.
"Despite all the talk about taxing air travel and ending air travel, Irish tourism, industry and agriculture need low cost air travel to and from the European Union," he said. he told RTÉ's The Business.
"The era of cheap flight is not coming to an end.
"All indications we have are that people will continue to travel, particularly on Ryanair as it is a low and affordable fare."
Mr O'Leary added: "I don't think if you live on an island like Ireland you can change your attitude towards aviation, it's not like we live in Holland or Belgium – we have no alternative and we must fly.
"We live on an island and have the right to travel.
"The goal of the European Union is to allow free movement of travel, but we must act to make it more sustainable and less damaging to the environment.
"Our tourism depends on people coming here, but as an industry we need to be more sustainable."
He said Ryanair was buying new planes that used 16% less fuel.
Mr O'Leary added: 'Whether in aviation or agriculture, we need to consider using more solar panels.
He said people are "returning to flying at the same levels as before Covid. March was the first time we carried more passengers, 11.2m in total, compared to 10.9m in March 2020 pre-Covid.
"People have been locked down for two years and there is a huge hunger there to travel for both business and leisure.
"We have seen a big increase in family trips to beaches in Europe during the two week Easter holiday."
Asked about the recent queues through security at Dublin Airport, Mr O'Leary reiterated his call for the Defense Forces to be brought in to help.
"The army has the most expertise in security, they are the best in Europe in this area and I think the European Union would accept that and that would solve the problem."