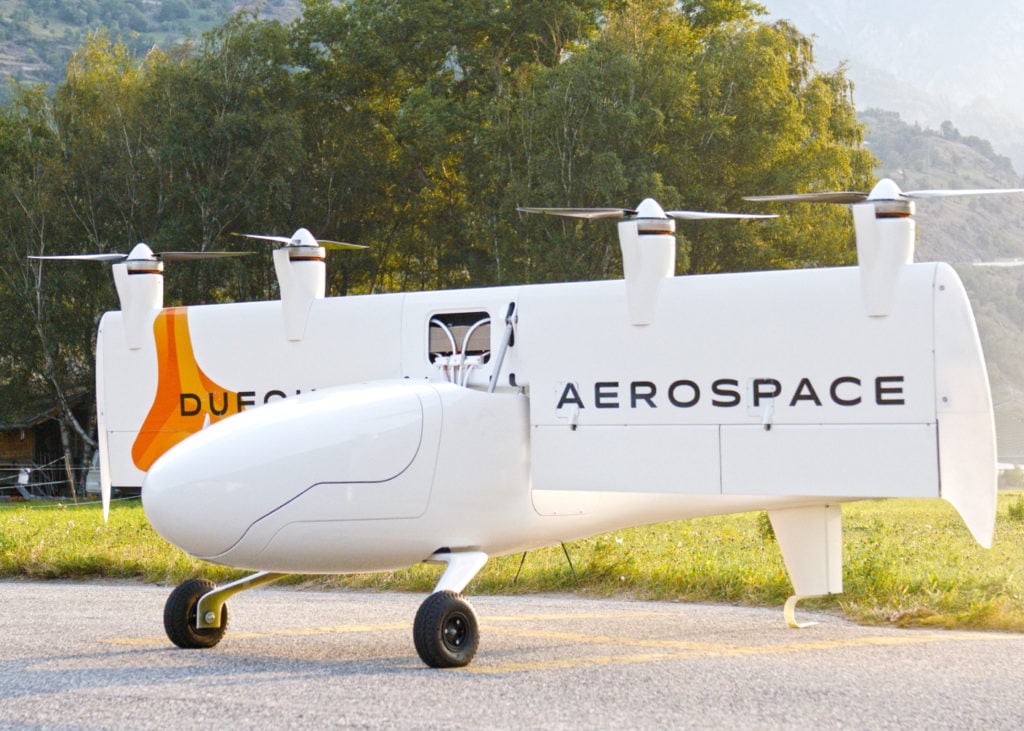 Sprright agrees to purchase up to 140 Dufour Aero2 aircraft for transporting medical cargo
Estimated reading time 6 minutes, 16 seconds.
Sprright has announced an agreement to purchase up to 140 Aero2 hybrid eVTOL aircraft from Swiss manufacturer Dufour Aerospace. The agreement includes the purchase of 40 unmanned Aero2 aircraft and options for an additional 100 aircraft.
This is the largest operator commitment for the Aero2 to date, and would be one of the largest civilian unmanned aerial vehicle purchases in US history.
Sprright is the drone division of Air Methods, a helicopter emergency medical services (HEMS) provider in the United States.
The company plans to use Aero2 planes to transport drugs, medical supplies and laboratory samples over medium to long distances. Those specimens could potentially include human organs, as well as blood tests and human tissue taken for analysis, said Joseph Resnik, president of Sprright.
"Part of Air Methods' mission is not just to save lives, but to improve patient outcomes," Resnik said during a Nov. 4 virtual press conference. over long distances more efficiently and quickly. The Aero2 will give us the ability to do that, especially in rural areas, where healthcare often isn't as effective.
The Aero2 is a tilt-wing unmanned aircraft with four motors powering four rotors that allow vertical takeoff before transitioning to forward flight. Two tail fans provide additional thrust. It is designed to carry payloads of 40 kilograms (88 pounds) in standard configuration and 20 kg (44 pounds) in long-range configuration.
The aircraft's maximum flight time is listed at three hours in hybrid-electric mode, and is claimed to provide one hour of "purely electric" flight time. Its cruising speed is listed up to 170 kilometers per hour (105 miles per hour).
"We are delighted with the confidence that Spright places in Dufour Aerospace, as evidenced by [Spright's] purchase announcement for the Aero2," said Thomas Pfammatter, CEO of Dufour Aerospace. "We are even happier that our design has withstood the critical eye of an experienced operator who knows what kind of products end users and the market need. The timing of this cooperation is the right one. Before, but especially during pandemic times, the need to transport medical goods and other essential goods over medium and long distances to remote locations has been clearly demonstrated.
He said that more and more private actors, public institutions and government organizations are interested in using the capabilities of long-range drones for the benefit of people and to improve the efficiency of operations.
Dufour has two Aero2 prototypes performing test flights in Europe, and the company expects the aircraft to be certified by the United States Federal Aviation Administration in late 2024. Deliveries are expected to begin in early 2025.
Sprright will assist Dufour with testing, certification and production services, and will also become Aero2's exclusive service, maintenance and training partner for third parties in North America. Heavy maintenance, overhaul and other services will be provided at Sprright's facility in Gilbert, Arizona.
Dufour is also in the design phase of a passenger-carrying VTOL aircraft called Aero3, intended in part for the medical transport of patients. The company said the Aero3 will also be able to serve urban and regional air mobility markets, as well as logistics applications and private transportation needs.
Aero3 is designed with a distributed electric propulsion system with six main motors and propellers, as well as two tail motors and propellers.
"Aero3 is basically at its first prototype design," Pfammatter said. "However, we obviously see a huge demand for Aero2. We want to focus our team right now on Aero2, bringing it to market.
Terms of the deal with Sprright were not disclosed, but the companies described it as a "multi-million dollar purchase" and a "multi-year strategic partnership".