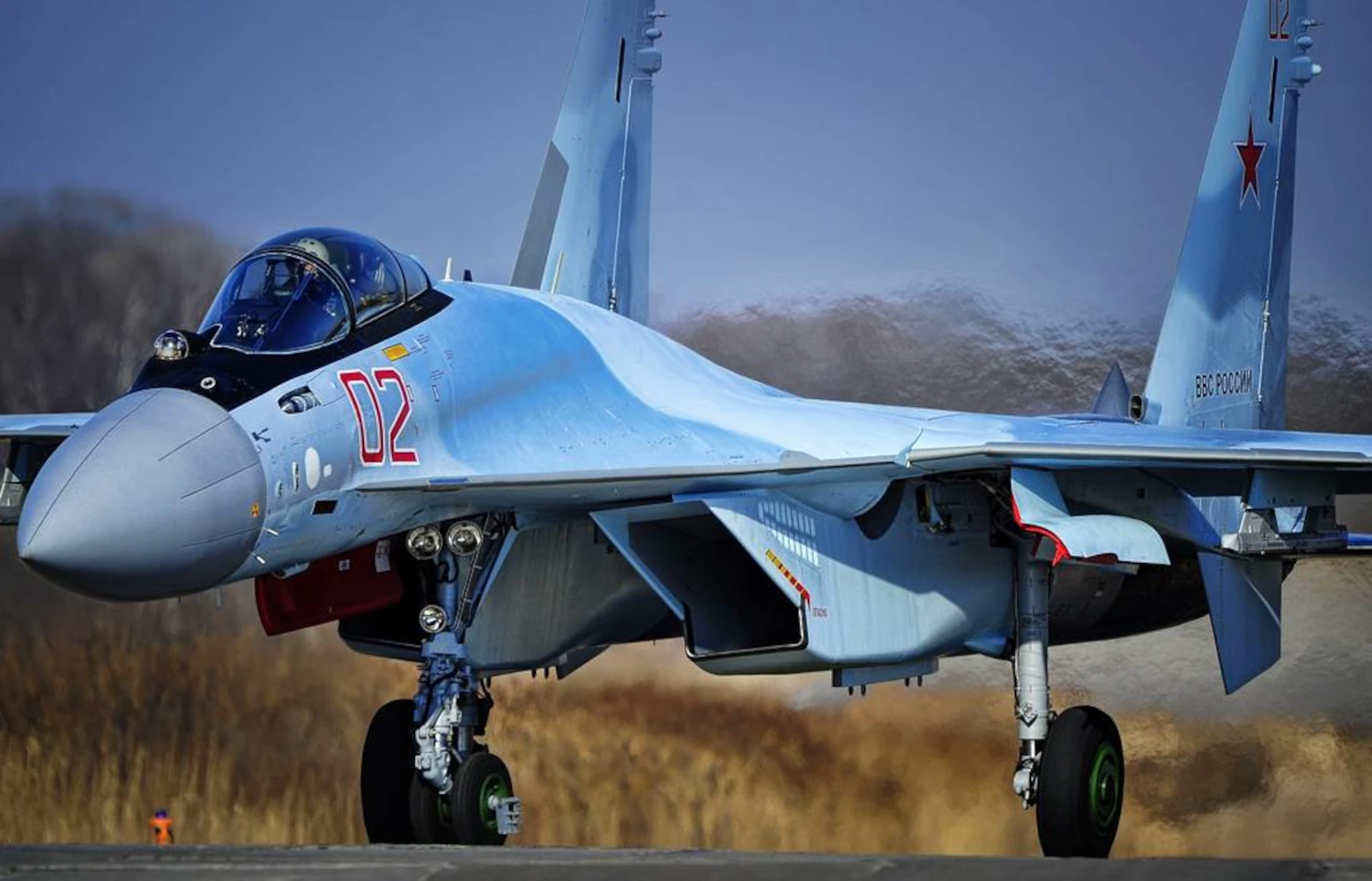 Iran wants to buy ex-Egyptian Su-35S fighter jet from Russia
Iranian Air Force Commander Brigadier General Hamid Vahedi said Iran does not refuse to buy Su-35 fighters from Russia. The deal is on the table, but the final decision hasn't been made yet.
Speaking to Barna news agency, he said Iran was not considering buying Su-30SM fighters from Russia, as it had been said many times before. Instead, the priority is to purchase Su-35 fighters, which can be used for multiple roles.
"This issue is on the agenda, and I hope we can get these 4++ generation fighters in the future (…) the final decision on the purchase of Su-35 fighters from Russia belongs to the command of the Army Command and the Command of the General Staff of the Armed Forces of the Iranian Armed Forces," Vahedi said.
Ancient Egyptian Su-35s
Tehran intends to purchase an "Egyptian" batch of Su-35 fighters from Russia, which was discussed with Russia in December 2021. About 20 Su-35S fighters were produced by order of Egypt , but Cairo refused to induct them into the Egyptian Air Force. , allegedly due to American pressure. Iran arrived just in time and desperately needs an aircraft capable of standing up to the Israeli F-35I Adir, which after modernization can fly to Iran without refueling. According to Western experts, the Su-35 is the only fighter capable of confronting American F-35s. The Iranian Air Force wants to buy the Su-35, not the much cheaper Su-30SM.
Offer drones for hunters
In early August, it was reported that Tehran signed a contract for Russian Su-35s in July during a visit to Iran by Russian President Vladimir Putin. Western media had alleged that Moscow and Tehran were negotiating to swap Iranian drones for Russian fighters. But there has been neither confirmation nor denial from Moscow or Tehran. Judging by the statement of the commander of the Iranian air force, the agreement has not yet taken place. According to unconfirmed reports, Moscow may buy more than 1,000 drones, which will seriously strengthen the Russian armed forces.
But, according to the Israeli website Debka, Iran supplied the Russian army fighting in Ukraine with 46 attack and surveillance drones of two models – Shahid-129 and Shahid-191. In total, Iran will supply the Russians with about 300 combat drones.
Su-35S fighter jets, S-400 air defense system and a spacecraft
An exiled Iranian military aviation journalist, Babak Taghvi, tweeted in late December 2021 that Iran and Russia would sign a US$10 billion security and defense cooperation agreement that would include the purchase of fighter aircraft Su-35S, an air defense system S-400 and a satellite. The contract would be signed in January 2022 by Russian President Vladimir Putin and Iranian President Ibrahim Raisi.
From what the reporter discovered, the deal will include the purchase of at least 24 Su-35S heavy fighters, most of which have already been manufactured for the Egyptian Air Force.
In March 2019, it was revealed that the Komsomolsk-on-Amur Aircraft Factory named after Gagarin (KnAAZ) was already building aircraft for delivery to Egypt.
After signing the contract in 2018, Egypt was to become the first Su-35S customer in the Middle East. The deal called for the supply of 30 fighters worth around $3 billion. Babak Tagvi estimates that 15 to 16 aircraft were built under this contract, but Egypt never received them.
According to an Aviaci online publication, the contract with Egypt could not be terminated because it was already paid. But Cairo authorized the United Aircraft Corporation (UAC) to resell the Su-35S built in its name. The site writes that Iran will pay the cost of 24 planes, amounting to $3 billion, with supplies of crude oil.
The website writes that the Iranian Air Force has already selected 30 F-14A, MiG-29 and F-4E pilots to send to Russia for training on the Su-35S. Pilots will begin training almost immediately after signing the contract and by mid-2022 all 24 Su-35S will be delivered.
The contract, according to Aviaci Online, also includes the life extension and overhaul and modernization of 23 MiG-29 aircraft and 25 modernized Su-24MK frontline bombers. The modernization will be carried out at the Iranian facilities. The weapons package also includes two S-400 air defense batteries to cover strategic areas that Israel might attack.
In addition, according to the contract, Iran can buy a military communication satellite or a space surveillance and reconnaissance satellite from Russia.
The deal, if signed, will be Iran's first major step towards modernizing its air force.