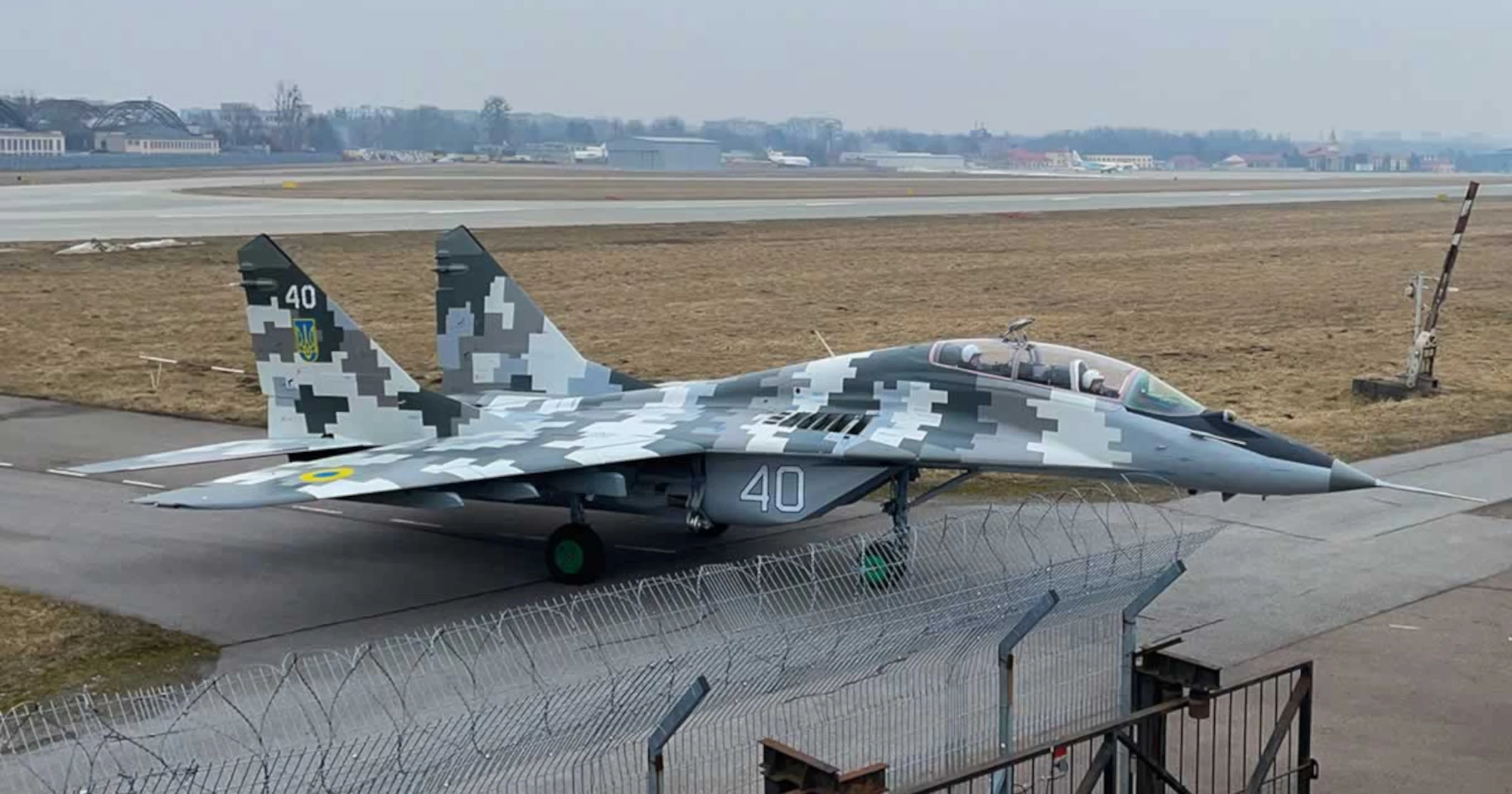 Historical! Kamikaze drone shoots down fighter jet, Ukrainian MiG-29 crashes trying to shoot Iranian Shahed-136
Probably for the first time in history, a fighter jet was lost trying to shoot down a kamikaze drone in actual combat. A Ukrainian MiG-29 crashed while trying to shoot down an Iranian Shahed-136 drone.
Russia bought unspecified Iranian drones that wreaked havoc in Ukraine. The Ukrainian armed forces used all available means to try to stop the Iranian drones.
On October 12, the Ukrainian Air Force chose to use a fighter jet to fight the Iranian Shahid-136 called Geran-2 in Russia. The MiG-29 was scrambled over Vinnytsia, but the maneuver failed. The Ukrainian Air Force said the pilot ejected.
Mig-29s to fire at Russian drones
On October 5, Ukrainian MiG-29 fighters successfully shot down Iranian Shahed-136 kamikaze drones for the first time. Ukrainian President Volodymyr Zelensky himself said so in a celebratory speech. In addition to air defense gunners shooting down three suicide drones, pilots of the 204th Sevastopol Tactical Aviation Brigade named after Alexander Pokryshkin destroyed three more Shahed-136s. This brigade has MiG-29 and MiG-29UB combat aircraft.
Experts believe the Mig-29 pilots likely used the same tactics they applied to destroy the Kalibr cruise missiles in flight. To detect enemy cruise missiles, Ukrainian pilots must activate an electro-optical targeting system to see the heat trace of the missile. The radio locator is sometimes unable to detect a target at low altitude.
Ukraine's efforts to shoot down Iranian-made drones
However, the skills of Ukrainian fighter pilots are not enough to provide absolute defense against Russian-Iranian drones. Ukraine needs the transition to modern air defense systems, which is possible only with the help of Western allies. Air Force spokesman Yurii Ihnat stressed that Ukraine's air defense must be staggered to effectively deter the drone threat. And to create such a phased system, the provision of modern systems such as NASAMS and IRIS-T is crucial.
NATO Secretary General Jens Stoltenberg told a meeting of countries supplying armaments to Ukraine on Wednesday that more air defense was needed to protect Ukrainian cities from rising Russian missile attacks.
In response to the Russian attacks, Kyiv has intensified its requests to Western partners to strengthen its air defense capabilities. When asked what he intended to gain from the meeting of arms suppliers, Oleksii Reznikov, Ukraine's defense minister, replied: "Air defense systems".
The Germans have already started supplying IRIS-T SLM air defense systems to Ukraine. The long-promised systems capable of protecting an entire city were originally scheduled to be delivered by the end of the year. By the end of the year, Ukraine will have an additional IRIS-T SLM air defense launcher and three radar sites.
Next month, Ukraine will receive two of the eight NASAM batteries that the United States has pledged to provide. However, the six additional NASAM systems the US has promised are being built from scratch and likely won't be ready for at least a year.
French President Emmanuel Macron has said his country will provide Ukraine with anti-aircraft missiles and radar to defend against airstrikes in the coming weeks.
In particular, speaking of the massive shelling of Ukraine by Russia on October 10, he said: "This is a new stage since the beginning of the conflict – shelling from the ground, from the sea, from the air, as well as by drones against important infrastructures and against civilians (…) The objective of Russia in recent days is obvious: to break the Ukrainian resistance".
Despite its very large size, the "Shahed 136" or "Geran-5" drone has a cheap manufacturing cost. This type of drone arrives at its destination using the GPS coordinates entered before launch.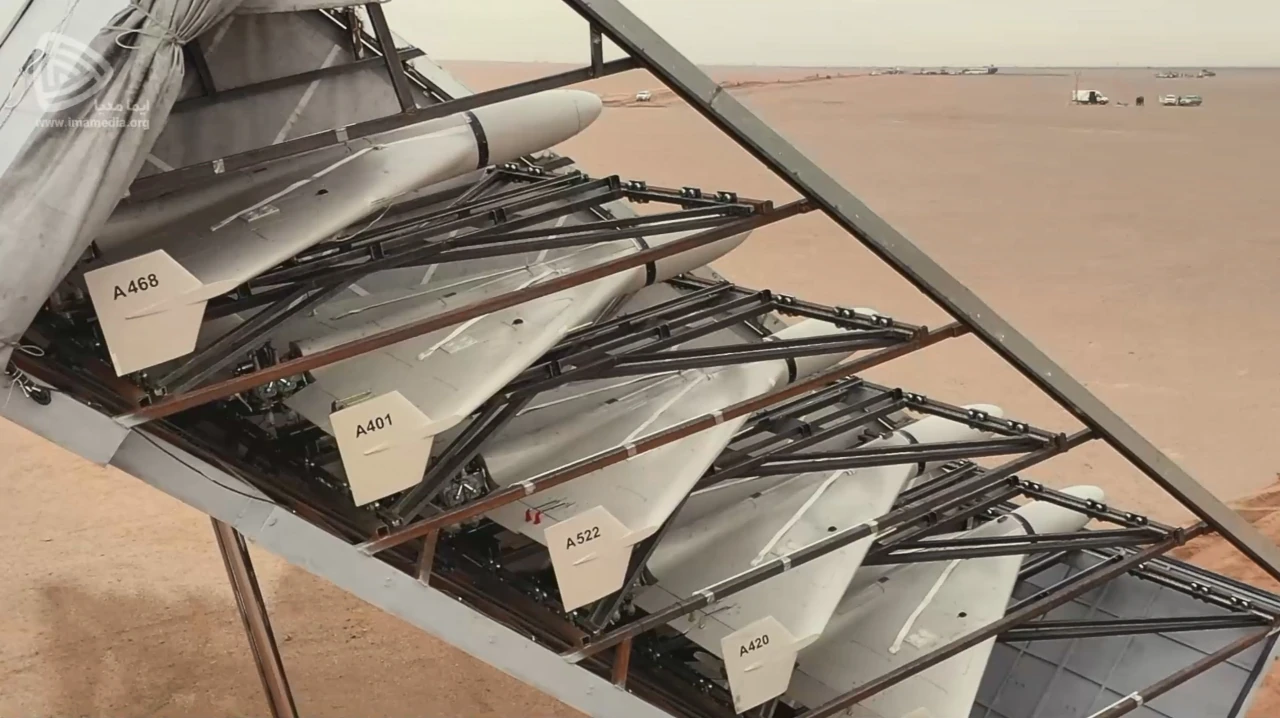 The Shahed's engine is modeled after that of real lawn mowers. The engine is air-cooled. It flies by buzzing and cooling, making it difficult to shoot down along the heat trail. Due to the low flight speed and altitude, the air defense cannot detect the aircraft. In addition, it is difficult to shoot down with small arms because the composition of the wing "tightens" when hit by small arms. It can carry up to 50 kg of TNT. According to Telegram channels, a Russian soldier described the drone's effectiveness as "extraordinary". Ukrainian troops say they hear the approaching drone, which looks like a motorcycle.
The Shahed 136 drone has a huge psychological impact on Ukrainian Armed Forces personnel, according to discussions on social media platforms.
Despite overwhelming evidence establishing the deployment of Iranian drones on Ukrainian soil, Tehran maintains that it is impartial in the war. Russia also denies the delivery.