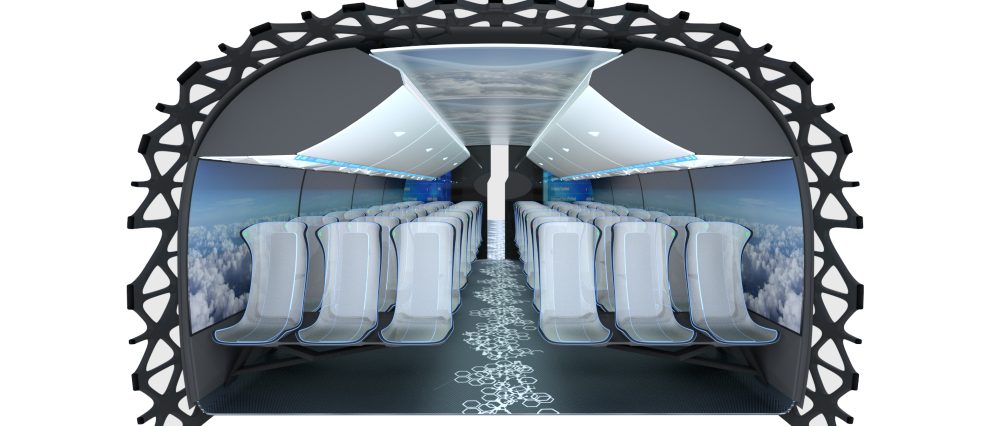 Designing the cabin of the future: FACC's sustainable concept for next-generation aircraft
The future of aviation will be more sustainable, connected and barrier-free: At the AIX international air show in Hamburg, FACC presented a radically new aircraft cabin concept that focuses on the needs of passengers – and is made of renewable materials.
') } // –>
Many next-generation passenger aircraft are in development, such as the FlyZero models featured in the June issue of International aircraft interiors, all with the common goal of making air travel more sustainable. Interiors are also designed to be durable and comfortable, with the latest concept revealed this week by FACC, at Aircraft Interiors Expo in Hamburg.
Dubbed Bios Future Cabin, the design features innovative and durable materials, including a lightweight resin derived from sugar cane, which researchers have optimized for use in aviation over many years of research. The surface of the is supposed to be extremely robust, and also resistant to heat and chemicals.
The cabin layout is also innovative, with an emphasis on efficient use of available space. The result, according to FACC CEO Robert Machtlinger, is 20% more movement space and 50% more storage space, compared to current-generation aircraft. This was made possible through a design approach that integrates with the load-bearing elements of the aircraft.
The design also addresses PMR accessibility, an important consideration that is becoming a growing expectation. Bio has a 100% wheelchair accessible cabin and PRM-friendly toilets to help remove barriers to flight.
FACC also thought about the seats, with large screens and integrated smart surfaces for a multimedia experience. The entire backrest of each seat in the concept is a large screen that passengers can connect to through their devices to stream content or apps. A dedicated control center allows each passenger to adjust ventilation or individually configure design elements around their seat.
Naturally, there's a post-Covid element, with a new air curtain on offer to ensure air circulates through smaller cabin sections to help reduce the spread of viruses and bacteria.