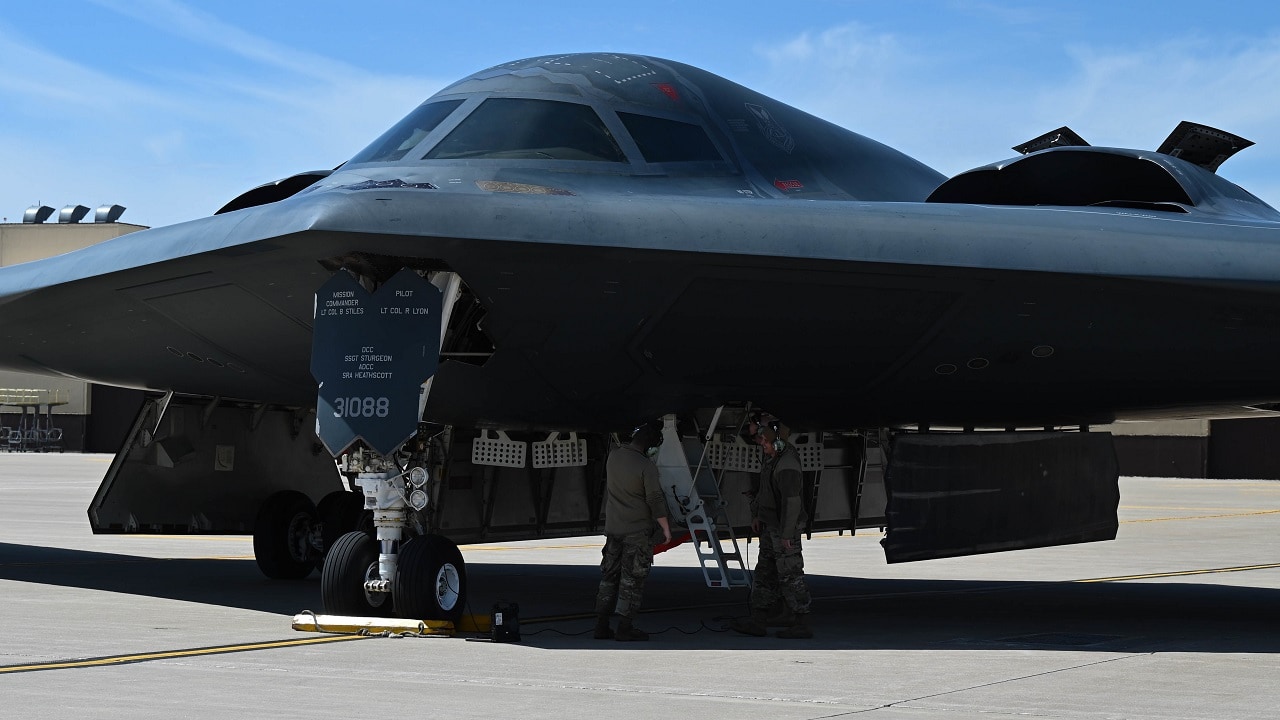 B-2: The stealth bomber as powerful as an aircraft carrier
The B-2 stealth bomber is aging and will eventually be supplemented by the B-21 Raider. And yet, the B-2 is still one of the deadliest weapons in the world: According to aerospace and defense company Northrop Grumman, the "US Air Force's B-2 stealth bomber is a key part of the nation's long-range strike arsenal and one of the most resilient aircraft in the world." world. Its unique stealth characteristics allow it to penetrate the most sophisticated enemy defenses.
This aircraft indeed has remarkable stealth capabilities, but what about its firepower? Know that he was in the limelight when B-2 stealth bombers forged an attack on Serbia on the opening night of Operation Allied Force in 1999. He was also able to destroy Iraqi air defenses during "Shock and Awe" in 2003 and eliminated the Libyan fighter force in 2011.
"The B-2 saw its first operational use during Operation Allied Force," writes aircraft manufacturer Northrop Grumman on its website.
"Two B-2s flew over thirty-one hours from Whiteman Air Force Base in Missouri to Kosovo. They attacked several targets, then flew straight back. B-2s flew less than 1% of total missions, but destroyed 33% of targets in the first eight weeks of the conflict," he continued.
Note that the B-2 also holds the record for the longest air combat mission in history.
"In 2001, the Spirit of America and five other B-2s were the first to enter Afghan airspace for a record-breaking 44-hour mission," writes Northrop Grumman.
"The aircraft's performance is even more impressive as the B-2 made a quick pit stop for a forty-five minute crew and duty change with the engines still running. He then returned to Missouri for another thirty-hour flight for a total of over seventy consecutive hours," he adds.
Despite these grueling missions, the pilots do not have a bed or even a refrigerator. There are only two seats in a cockpit and a small area behind them that is about the width of a seat.
"Sometimes we can bring a little inflatable mattress, put it on the floor and take a nap," Lt. Col. Nicola Polidor, 29th Training Systems Squadron Detachment 5 commander, told Warrior in an interview.
"It's about tall enough for someone five foot eight but not tall enough for tall people," she added.
Lt. Gen. David Deptula (retired), who helped plan and prepare for Operation Iraqi Freedom, told Warrior the importance of an aircraft like the B-2 bomber in the area of war.
"The B-2 is one of the most revolutionary aircraft ever built…and one of the most cost-effective," he said.