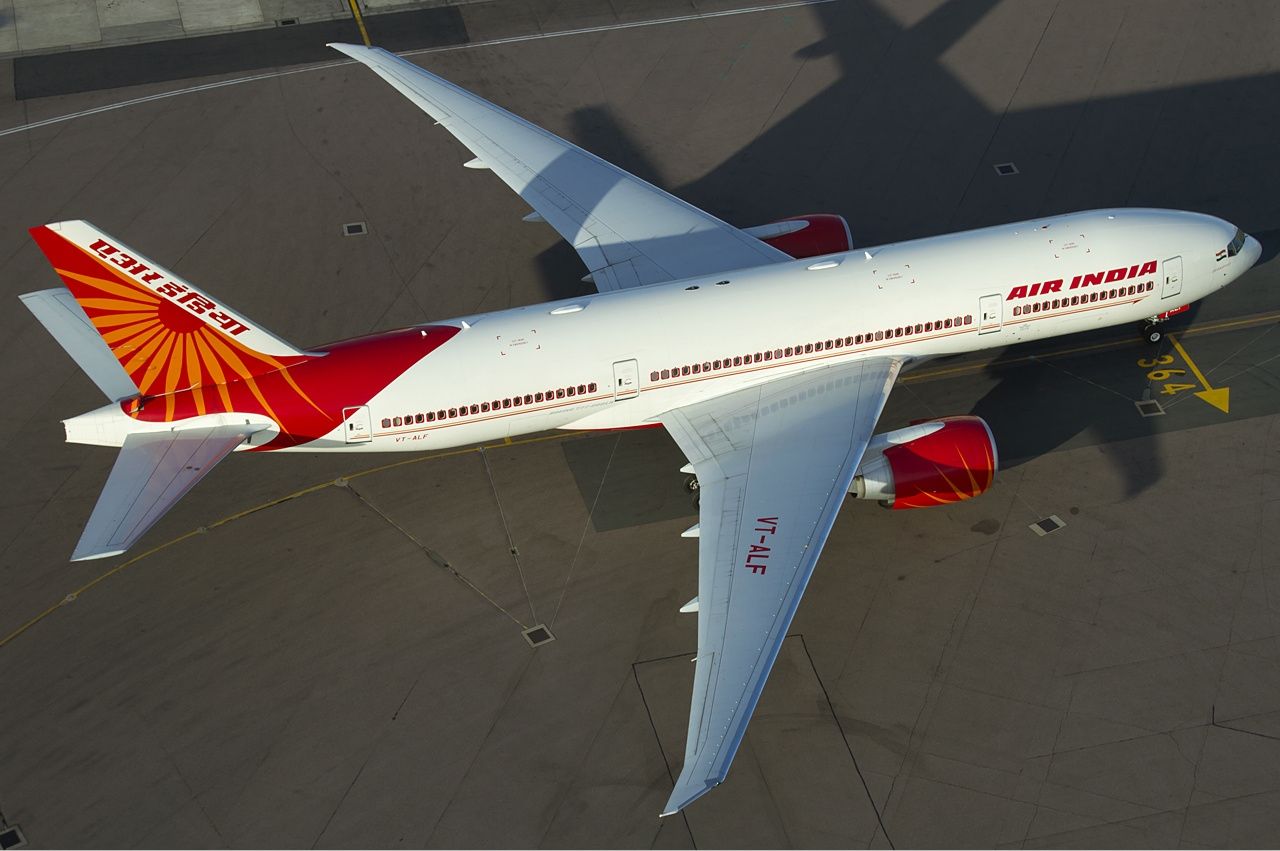 Air India to sell 3 of its Boeing 777-200s
The recently privatized Indian airline has issued a tender to sell all of its Boeing 777-200LRs, according to Live Mint. Interested parties have until August 16 to submit bids for these cells.
Air India ordered the three planes from Boeing in December 2005 and operated them after delivery in June-August 2009, according to data from ch-aviation.com. Let's investigate further.
About the plane
Air India wants to sell its three Boeing 777-200LR cells. These aircraft are registered as VT-ALF, ALG and ALH, with MSNs 36305, 36306 and 36307, respectively. The planes are all similarly configured in a three-class configuration with a total of 238 seats, including 195 economy class, 35 business class and eight first class seats.
All airframes were produced and delivered to the Indian flag carrier in mid-2009, making them around 13 years old on average. Over its lifetime, VT-ALF has logged 45,177 flight hours, VT-ALG has accumulated 42,825 flight hours, while VT-ALH has 36,448 flight hours under its belt, according to data from ch-aviation .com. The popular aviation website values ​​these planes at $32.24 million each, however, the actual value is likely to differ based on market trends and other specific information.
Notable routes
Air India seems to have taken full advantage of the longest aircraft in its fleet. In early 2021, the flag carrier began using the 200LR to fly between Bengaluru (BLR) and San Francisco (SFO), its longest route to date. The launch service has become particularly well-known since the airline flew it with an all-female flight crew for 17 hours.
The route was later scrapped in May 2021 following the increase in COVID-19 cases in India. Air India resumed operating the service a few months later in November, but not for long as flights ended in March 2022, according to data from flightradar24.com. Currently, the three airframes are used to fly between Delhi (DEL) and San Francisco (SFO), in addition to occasional domestic hops.
Air India's fleet is growing
Air India has a fleet of around 120 aircraft, not counting the four Boeing 747s recently retired from active service. The fleet includes approximately 45 wide-body aircraft such as the Boeing 787 and 777 which are used to support the bulk of AI's international operations. The carrier operates two types of 777s: the 200LR and 300ER variants.
Air India is most likely on the start of a major overhaul of its fleet. Photo: Tom Boon | single flight
Over the past few weeks, rumors have swirled about a possible order for new jumbo jets for the AI ​​by the new management. However, the Tatas haven't made a decision yet. If speculation is to be believed, Air India may soon become the first Indian carrier to fly the Airbus A350 in Indian skies. Only time will tell.
Meanwhile, AI's new CEO has finally received government clearance to take the helm. It will be interesting to see how Campbell Wilson pilots the Indian flag carrier in the years to come.
Source: Living Mint