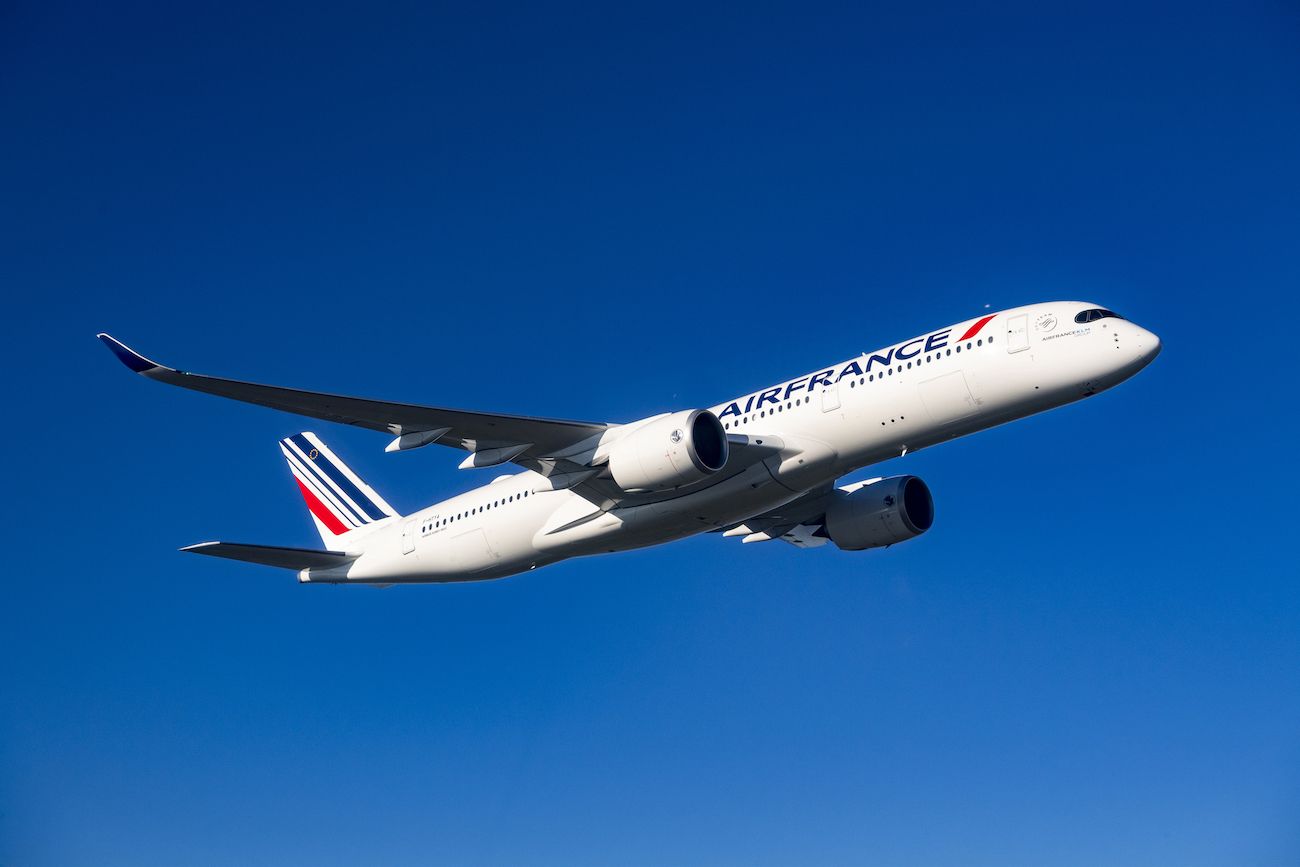 Air France takes delivery of the 19th Airbus A350-900
Air France recently took delivery of its 19th Airbus A350-900. The jumbo jet made the trip from Toulouse to Paris Charles De Gaulle on the evening of September 30, and was carrying passengers on a flight to Delhi the following morning. Let's take a look at Air France's most recent aircraft and the speed of execution achieved by the airline.
The aircraft is the 210th aircraft in the Air France fleet. Photo: Air France
Aircraft production and delivery details
The A350-900 delivered to Air France was registered F-HTYS and bears the MSN 576. According to AIB Family Flights, the aircraft made its first flight on August 9 and completed two subsequent test flights – one on August 29. and another on September 15. . The total flight time for these three test flights was six hours and 24 minutes.
The aircraft was delivered on September 30, 2022. Photo: FlightRadar24.com
Flying passengers the next day
Arriving in Paris from Toulouse on September 30 at 8:23 p.m. local time, the aircraft made a fairly quick transition from its delivery flight to first commercial service. Indeed, the aircraft performed flight AF226 from Paris to Delhi on October 1 at 11:31 a.m. – approximately 15 hours after the end of its ferry flight. Since then, F-HTYS has been flying almost non-stop, carrying passengers between Paris and destinations like Bamako (Mali), Conakry (Guinea) and Toronto (Canada).
15 hours between delivery and commercial service is quite impressive – but it remains exceeded by the delivery and turnaround of ITA Airways' A350 in mid-September, which was around four hours.
The plane flew to Delhi the day after delivery. Photo: GCMap.com
Named after a seaside resort
In keeping with Air France tradition, the A350 was given its own special name (in addition to the government-mandated registration code). Like many airlines around the world, such as KLM and Lufthansa, Air France names its planes after geographical locations.
F-HTYS was assigned the name of Biscarrosse, which is a seaside resort located on the southwest coast of France. Although Air France aircraft names do not always have a specific connection to aviation, Biscarrosse has its own unique ties to air travel.
According to Explore France, you could say that airmail started in Biscarrosse. The French tourist site notes that a Toulouse engineer named Pierre Georges Latécoère has created a new air route to connect Toulouse to Santiago in Chile. With a transatlantic flight considered too daunting at the time, Latécoère decided to use seaplanes for his project, choosing Biscarrosse as his home port. Test flights began in 1930 and "La Compagnie Générale Aéropostale" (the French Air Mail Company) was designed the same year.
The new aircraft is named Biscarrosse, after a seaside resort on the southwest coast of France. Photo: Explore France
Air France will then carry out its first scheduled passenger flights from Biscarrosse, serving New York, Natal in Brazil and the French West Indies. Biscarrosse is said to be an "international attraction" for amateur pilots and other interested visitors today, as it hosts an international seaplane meeting every two years.
While 19 isn't exactly a special milestone as far as aircraft deliveries go, it's still interesting to examine the unique aspects of each incoming jet!
Have you ever flown an Air France Airbus A350? Share your experiences with us by leaving a comment!
Sources: Explore France, AIB Family Flights, Planespotters.net, FlightRadar24.com
Air France

IATA/ICAO code:

AF/AFR

Airline type:

Full service carrier

Hub(s):

Paris Charles de Gaulle Airport

Year of foundation:

1933

Alliance:

SkyTeam

Air group:

Air France-KLM

CEO:

Anne Rigail

Country:

France