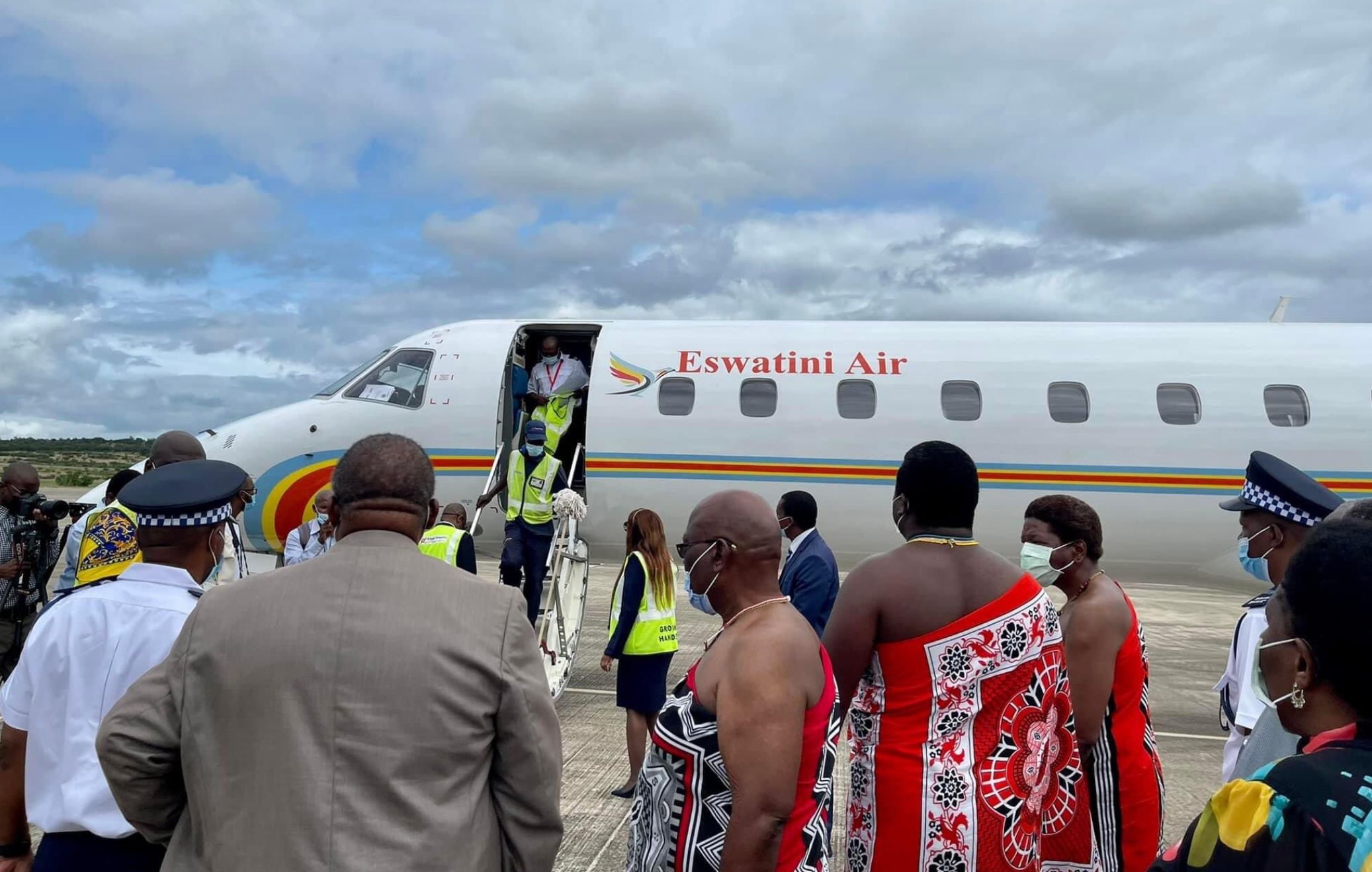 African startup Eswatini Air to launch soon after taking its first plane
The South African nation of Eswatini – formerly Swaziland – is tiny. At just 6,704 square miles (17,364 square km), it is smaller than Wales and only slightly larger than the US state of Connecticut. It is the smallest landlocked country in Africa.
Not surprisingly, it doesn't get much aviation attention. But the upcoming entry of its sole scheduled passenger carrier, simply Eswatini Air, could help change that.
On March 7, AviaDev's Insight Africa met with Xavier Masule, Chief Commercial Officer of Eswatini Air's parent company, Royal Eswatini National Airways Corporation (RENAC), which is involved in several areas of aviation. The conversation came two days before the carrier's first aircraft, an Embraer 145, arrived ahead of its entry into service.
Xavier Masule brings a great aeronautical pedigree to this role, including a decade with Air Namibia as Commercial Director. He is Commercial Director at RENAC, which will lead Eswatini Air.
Eswatini Air: a brief history
About four years ago, the country's government changed RENAC's mandate. He felt the need to reintroduce a scheduled airline, something the country hasn't had for many years.
Like many national airlines, Eswatini Air's goal is simple: to ensure that the country is well served. This contributes to national development goals, including increasing the country's overall attractiveness and accessibility.
Interestingly, Masule also stated that the reason for creation includes "as a vehicle to respond in times of national distress." It is indeed a national airline.
More importantly, it will help drive economic growth, with aviation playing a crucial role through connectivity, tourism, trade, etc., creating jobs far beyond airlines alone. This is something that many African nations do not yet appreciate. As Masule said:
The lack of a national airline is undermining the country's economic growth, according to a government assessment.
stay aware: Sign up for my weekly newsletter on new routes.
Why the Embraer 145?
Eswatini Air will start with two Embraer 145s, acquired from French operator HOP! While 50-seat equipment has high costs per seat-mile necessitating higher fares, they have low ownership and travel costs. Masule commented:
The market size is relatively small, so we looked at the 50-70 seater category. The Embraer 145 was top notch…it has proven itself in the region with passenger appeal, and we have skills in the region, including crewing and maintenance. We have training facilities, training, maintenance, spare parts, everything… Operating economy came out on top.
They will be well suited to its initial network of four routes from Manzini (SHO), including Johannesburg, 216 miles (348 km), Durban (227 miles, 365 km), Harare (581 miles, 935 km) and – testing the L economy of the Embraer 145 much more – Cape Town (943 miles, 1,518 km).
Start dates, frequencies, prices and times are not yet known, but it should take off by the end of June.
Eswatini Air's initial network.
In the future
Masule says the airline "initial" plan is not beyond southern Africa, exactly as expected. However, he added that over the next five years, Eswatini Air would not go beyond "three to four hours" radius, raising the question of what markets exist in this sphere. It specifies that two to three additional routes will materialize each year for the first five years.
While Eswatini is home to around one million people, it welcomes over one million international tourists every year. However, it is unclear how many come from more distant locations to justify not flying.
Masule considers the Embraer 145s as his "launching fleet", not his final equipment. "As the airline grows and begins to expand beyond its range…and as passenger numbers increase, we will move to a larger size."
There is no doubt that Eswatini Air is ambitious. But let's hope it learns from the mistakes of a lot of the national airlines around the world.
What do you think of the startup? Let us know by commenting.
Turkish Airlines returns to Durban with the 3rd South African route
Read more
About the Author