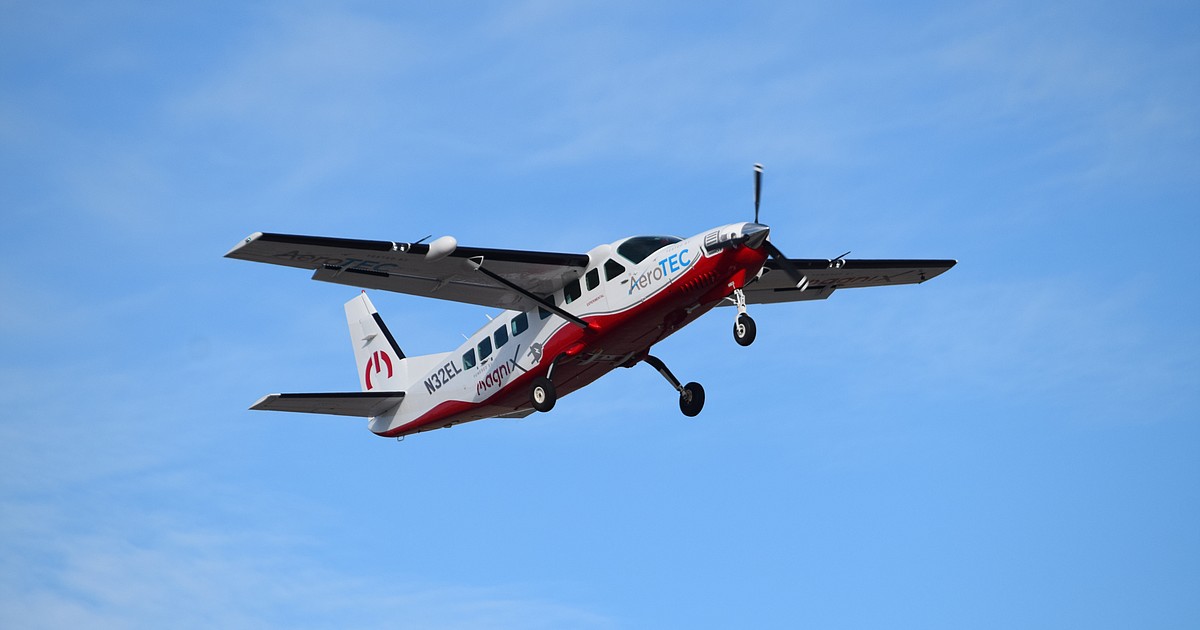 A local company will develop hybrid planes
MOSES LAKE – AeroTEC and electric aircraft engine maker MagniX announced on Wednesday a major agreement with Los Angeles-based electric aircraft pioneer Surf Air Mobility to produce and certify a hybrid-electric Cessna Caravan aircraft for use by small airlines Across the country.
Under the agreement, AeroTEC – which specializes in aircraft modification, testing and certification – will develop, design, test and certify the aircraft using MagniX electric motors and proprietary Surf Air Mobility technology to eventually convert up to 100 Cessna Caravans into electric hybrids. .
"This is a very exciting program," said AeroTEC Founder and President Lee Human. "We will produce a fully certified aircraft for use as a regional (commercial) aircraft."
AeroTEC partnered with MagniX in 2019 to create an all-electric Cessna Caravan prototype, which first took flight in May 2020. Last month, AeroTEC and MagniX announced that they had been selected to join a NASA project to modify a partially electric-powered De Havilland Dash 7 aircraft.
Human said he believes the project, which is AeroTEC's fifth involving all-electric or hybrid-electric aircraft propulsion, will establish AeroTEC as the world leader in electric aircraft systems and their conversion.
"This is the next step AeroTEC was looking for," he said.
The program will consist of replacing the caravan's two combustion engines with electric motors. Human said the plane will also have a small generator on board to recharge the batteries, increasing range and allowing the plane to recharge without the need for a dedicated charging station, much like the Toyota Prius hybrid- electric that introduced many people to electric cars.
"This will enable early adoption at airports," he said.
Human also said an electric caravan, which could carry up to 14 passengers, would be cheaper to operate and open up opportunities for scheduled commercial air service to underserved towns like Moses Lake. Surface Air Mobility is also working on software that will change the way people book flights, making it more like calling for an Uber ride, he said.
"They're going to change the way we get from A to B," he said.
Human said design work on the modified Caravan is expected to be completed by mid-2023, with modification work beginning shortly thereafter and the aircraft expected to fly in the first half of 2024.
"All of this will be done at Moses Lake, which is great," he said. "We are hiring."
Additionally, as part of its announcement on Wednesday, Surface Air Mobility also said it was buying Palm Beach, Fla.-based Southern Airways and Tuscan Holding Corp. II, a publicly traded special purpose acquisition company, will acquire the combined company with an eye toward going public with Surface Air Mobility.
Shares of Tuscan, traded on NASDAQ, closed nearly 1% higher to close at $10.42 per share on Wednesday.
Charles H. Featherstone can be reached at [email protected]